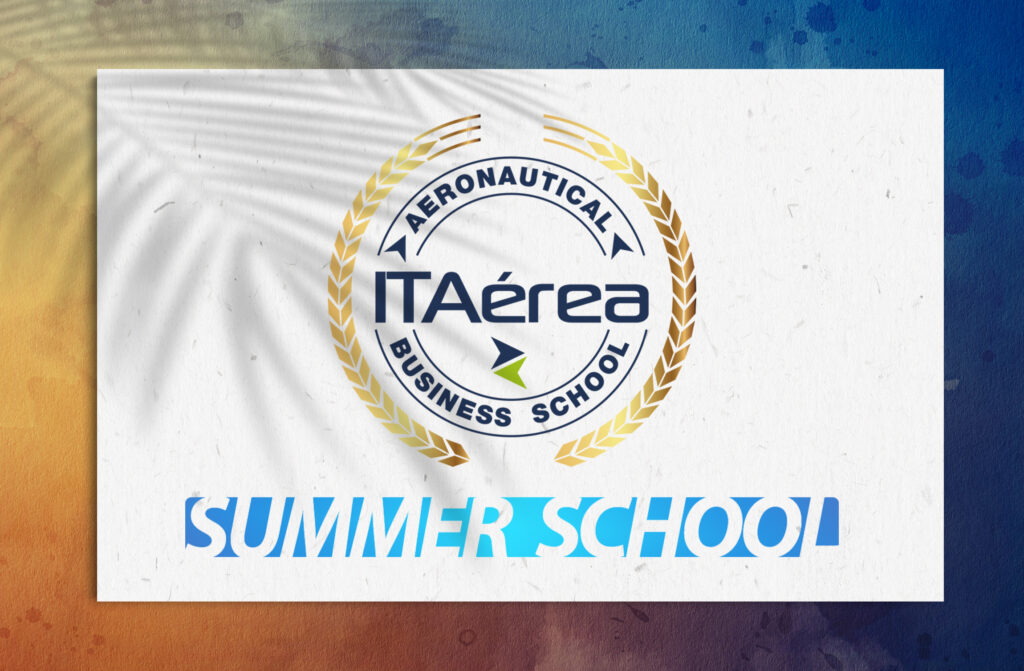 ITAérea announces the opening of its summer school in aeronautics and airports
News
ITAérea Aeronautical Business School announces the opening of its Aeronautical Summer School offering a wide variety of seminars covering all the educational areas of the School. Endowed with its own organizational autonomy, this summer school aims to satisfy the training needs of university and non-university students during the summer period. To access the website of the online Summer School you must follow the following link: http://www.summerschoolitaerea.es/
Initially, it will have seminars taught according to the school's e-learning methodology and later on, face-to-face seminars will be incorporated to be held at the different national or international headquarters of ITAérea. The average duration of these seminars is 30 hours, so the course load will be approximately two weeks.
This Aeronautical Summer School meets the demand for training for the air transport sector during the summer period. In this first edition, the seminars will be taught in e-learning mode from June 20 to October 1, 2020. Each student decides the start date of the chosen seminar (3 days after registering, he/she will receive the access keys to the academic campus). Academic areas include airports, airlines, aviation law, air navigation, the aviation industry, and aviation security.
The aeronautical summer courses are aimed at university students of different disciplines and nationalities. This training offers our students the opportunity to establish direct contact with the air transport sector and the professionals and managers who work in it and make the relevant decisions that guide the future of the sector.
The Academic Department of the School has included in the Summer School's training catalog programs taught by ITAérea teachers, in both Spanish and English, covering topics such as: airport business, airport infrastructure, customer service passenger in an airport, airport maintenance, airport operations management, data analysis in the airport environment and on airlines, airline management, air route planning, ticket pricing, handling and air cargo, aviation security, investigation of air accidents and incidents, air traffic coordination, aircraft manufacturing and much more.
Thus, the following seminars are part of the training catalog:
The e-learning training in ITAérea is articulated following our own methodology called "e5", which is based on the 5 basic pillars of online training: e-learning, expertise, efficiency, employability and enhancement and that ITAérea has been implementing it for many years.
The e-learning training takes place at the ITAérea Virtual Campus, where the students can access all the content of the training program:
Short and easy-to-view interactive presentations in which the contents are exposed in a clear and intuitive way. This guarantees a better understanding and dynamism for the student.
Updated and adapted international content.
Interactive review exercises, with which the student can reinforce the main concepts of each topic.
Complementary materials.
Online tutoring.
Chats and discussion forums.
ITAérea Aeronautical Summer School also offers the possibility of attending scheduled webinars as extraordinary activities. These live videoconferences will allow teachers to expose for about an hour the most important topics of their subjects as well as the interaction with the students, who will have a turn to address questions to teachers and thus encourage discussion and direct contact with the sector.
The enrollment period is open. The enrollment process is designed so that the student can do it comfortably and autonomously. Even so, you may contact info@itaerea.es if you have any questions.
CONTACT info@itaerea.com +34 902 505 501 TEACHERS TRAINING
Related Posts