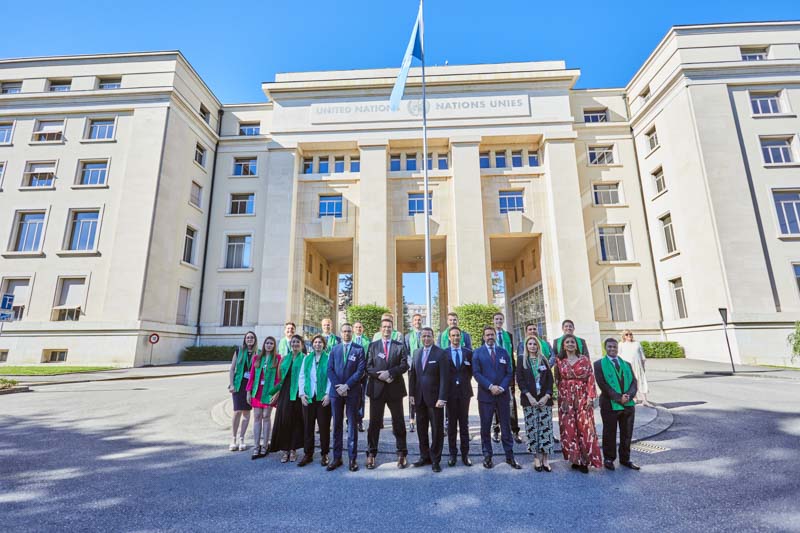 ITAérea and the United Nations hosted at the Palace of Nations (Geneva) the graduation ceremony of the Master in Sustainable Air Transport Management
News
Last Friday June 10th ITAérea had the honor and the pleasure of celebrating at the Palace of Nations in Geneva the annual graduation ceremony of the Master in Sustainable Air Transport Management MATSM. Jointly organized with the United Nations and CIFAL Mérida, this event is considered a key landmark in the academic calendar of our business school for the MATSM is the only postgraduate program of its kind in the entire World.
This postgraduate programme focused on the sustainable management of the air transport is aimed at training top-level managers in accordance with the objectives of the United Nations 2030 Agenda for Sustainable Development.
We would like to express our heartfelt appreciation to the presidium of the graduation ceremony, who conveyed to the public and to the postgraduates the importance of the implementation of sustainable management and its advantages for air transport.
The following is the list of members of the presidium:
Mr. Alex Mejía, Division Director at United Nations Institute for Training and Research (UNITAR).
Mr. José Ignacio Escudero, Chief Executive Officer, ITAérea.
Mr. Javier Gándara, Honorary Vice-President of ITAérea.
Mr. Iván López, Academic Director of ITAérea.
Mr. Carlos Berenguer, MATSM Co-Director and godfather of the promotion.
Ms. Ana Muñoz, CIFAL Mérida.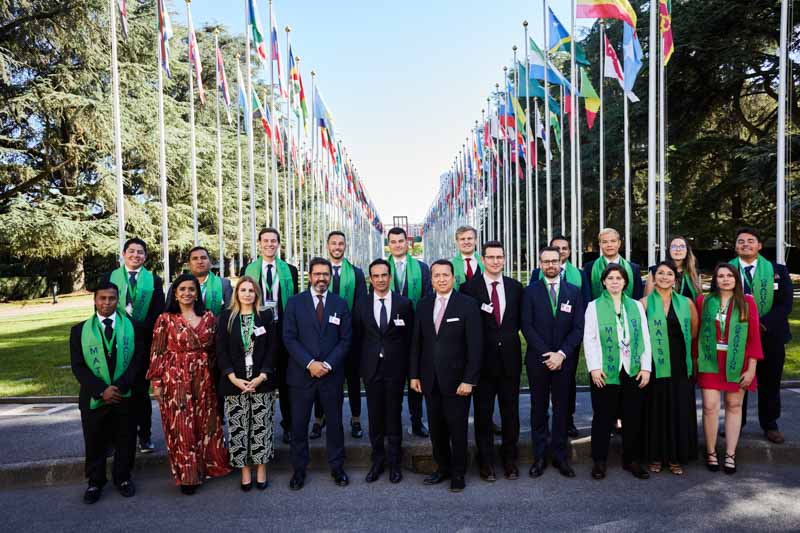 Our deepest gratitude also goes to the forty-two teachers of the master's degree, great top-level professionals with extensive experience linked to leading companies in the sector.
Our most sincere congratulations to all the postgraduates who took a huge step forward in their careers with the achievement of the most prestigious Master in the sector. Without a doubt, the training and experience they have gained through the MATSM has provided them with the necessary tools and knowledge to lead this new generation industry.
The future is in your hands.
Check the following photo gallery to relive the event:
CONTACT info@itaerea.com +34 902 505 501 TEACHERS TRAINING
Related Posts