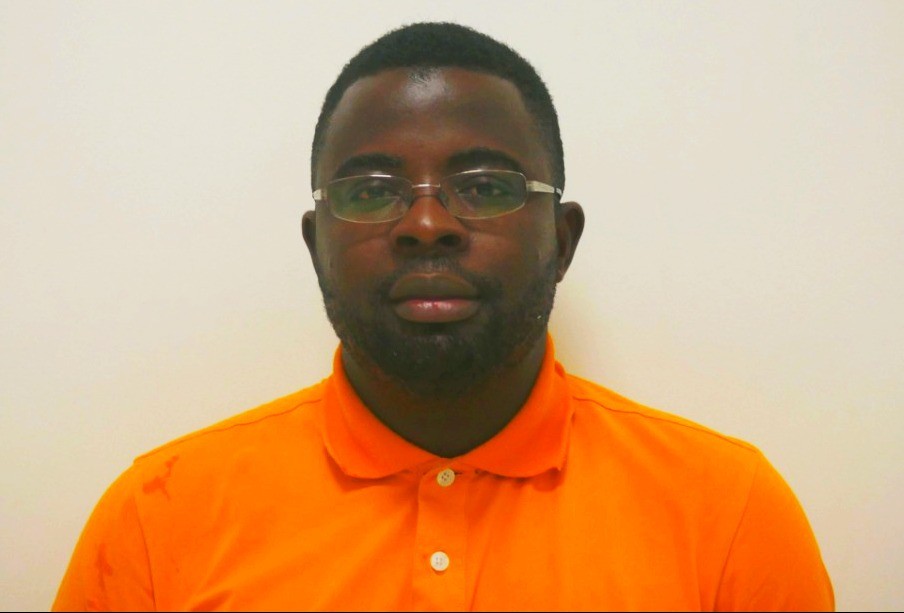 Romuald Ngueyap, air traffic controller, ITAérea's Regional Manager for Africa and student of the Master in Sustainable Air Transport Management MATSM 2021-2022 edition
News - Success Stories
Romuald Ngueyap, student of ITAérea's Master in Sustainable Air Transport Management MATSM 2021-2022 edition co-delivered with the United Nations, is an air traffic controller and founder of the first francophone media specialized on the civil aviation market in Africa.
You are the founder of News Aero. Could you tell us more about it?
Our starting point was the fact that the processing of African news on air transport in Africa was done flippancy by mainstream press and sometimes pejoratively by the foreign media. Yet this sector is experiencing significant growth in Africa.
On October 2016, with the recommendations of mentors, we officially launched our 100% digital media to relay news on civil aviation in Africa.
Since then, NewsAero (www.newsaero.info) has emerged as the first francophone media offering reliable and irreproachable sources of data on the civil aviation market in Africa. Our scope covers airlines, airports, regulators, institutions, training schools among others.
Editorial content is provided by a dynamic team of young and talented professional aviation journalists and AVgeeks sourcing through our good networking with top managers.
With my rigor and discipline as a trained air traffic controller, I am very satisfied with the progress already done so far.
What do you think are the main needs in training for the aviation sector in Africa?
Aviation is the lifeblood of Africa. According to IATA, the world's top ten fastest-growing air passenger markets in percentage terms will be in Africa. By the next 15 years, Africa will become a 334 million passengers aviation market with over 1460 commercial planes operating under a Single Africa Air Transport Market (SAATM).
The demand and supply analysis for training services showed that there is a high and increasing demand for aviation training throughout Africa and across almost all sectors of the industry. Unfortunately, the training capacity currently available in the continent is not adequate to respond to the future demands for aviation training in Africa. Most of the leadership in aviation institutions in Africa were trained during the 1960's and 1970's. This group of staff is ageing and there are no adequate younger people with appropriate skills to take over. As a result, many institutions are requesting the older generation to stay longer at work as effort is made to close the skill gap created during the years of low level of training. The effort needs to ensure that there is adequate pool of human resource to replace the retiring staff and to cater for the resurgence in demand for aviation services in the continent and accommodate with new challenges of sustainability in aviation.
How do you think that the Master in Sustainable Air Transport
Management MATSM co-delivered by ITAérea and the United Nations is helping to meet these needs?
ICAO has taken a commitment to cut aviation emissions in half by 2050. In parallel, in January 2018, the African Union Heads of State and Government launched the Single African Air Transport Market (SAATM) more commonly referred to as the Open Skies Treaty. The direct consequence of this liberalization of African skies is that it paves the way for more intra-African air connectivity and pressure on existing airports.
So, how can we regulate this future growth in air traffic while remaining fixed on the objectives of decarbonising aviation? This will require civil aviation professionals to be endowed with right expertise in aviation sustainability. This MATSM is very welcome and also a part of the solution for African civil aviation stakeholders in this changing ecosystem.
What is your opinion about the MATSM?
The MATSM, co-delivered by the United Nations, has the double benefit, on the one hand, of addressing to a current challenge: The world urgently needs cleaner and greener aviation. On the other hand, this distance learning will help to bring African professionals up to the same international standards in terms of mastering the challenges of sustainable development in aviation.

What is your opinion about ITAérea Aeronautical Business School?
ITAérea Aeronautical Business School has an undisputed international reputation. A quick tour on the LinkedIn platform reveals that several students who have gone through this school now occupy senior executive and managerial positions in several sectors of aviation, ranging from airlines to airports through national agencies of civil aviation and air service providers among others. It's the same with teachers who lecture in this Business School.
As a journalist, I personally appreciate its very good interactive and proactive communication on his various digital media.
ITAérea has recently appointed you as Regional Manager for Africa. What are your thoughts?
Right off the bat, I'm delighted with this new role, especially as it's a collaboration with one of the first business school worldwide specialized in airport and aeronautical management in terms of number of students, headquarters and professors.
But beyond my personal feeling, it is also a commitment to be able to vulgarize this MATSM among African students who will now be able, at affordable costs with flexible terms of payment, to strengthen their capacities in what appears to be the future of aviation. Besides, this is a boon for Africans who do not always have training facilities on the continent offering such targeted post-graduate training.
CONTACT info@itaerea.com +34 902 505 501 TEACHERS TRAINING
Related Posts