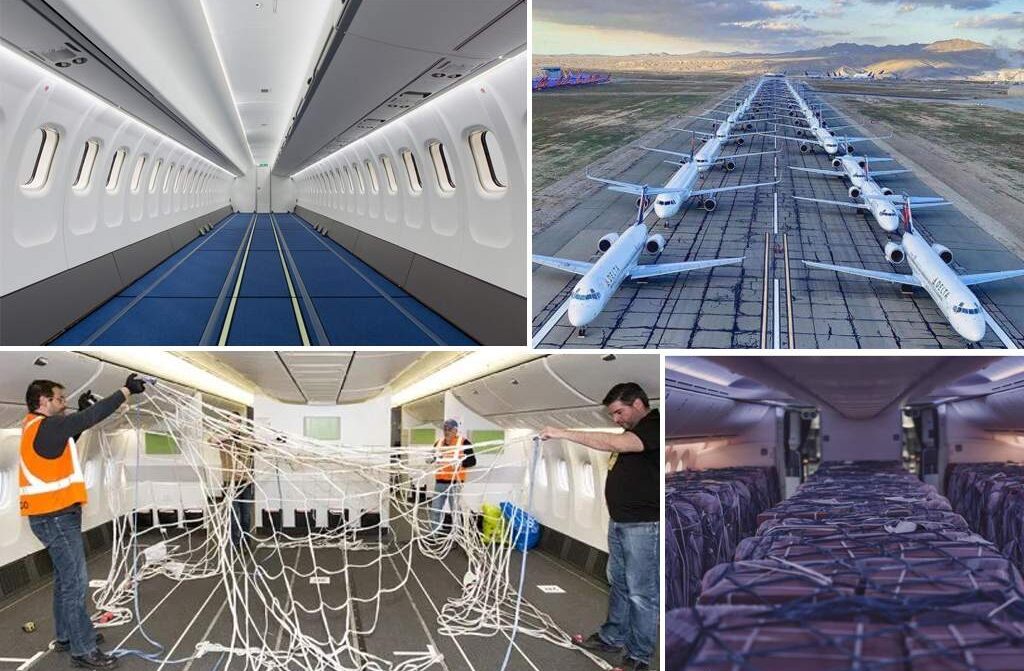 The aeronautical sector shows its strength in the current situation
News
The aeronautical and airport sector is showing day by day its strength and we are convinced that at the end of 2020 and the beginning of 2021 the figures will be different if the evolution continues
The airlines, in an attempt to weathering the economic crisis, have reinvented themselves and have opted for unconventional ideas to safeguard their business and open up to new business horizons.

Flights to "nowhere"
This is the case with a Taiwanese airline called Starlux, which came up with an offer that many people liked: a flight to nowhere. This offer was born on August 6 and about 190 tickets were on sale that were sold that same day. This trip to nowhere promised impressive views, according to the airline in question.
The first of the flights carried out by the Taiwanese airline was on the Airbus A330 known as "Hello Kitty Dream". It was a themed flight with a duration of three hours taking off and landing at the Taipei airport with food on board by a Michelin star chef. Its cost has been around 180 dollars in economy class, and 220 dollars in Business.
Another airline that has launched this type of flight has been the Australian Qantas, which has offered trips to Antarctica flying over different places of interest for approximately six hours and returning to the place of origin.

Air cargo, a breath of fresh air for airlines
Air cargo has assumed a strategic role in the current coronavirus crisis to ensure the uninterrupted transport of medicines and medical equipment and to maintain global supply chains. The advance of the pandemic is adding value to this sector, which is showing an exemplary capacity for sacrifice, innovation, and growth in efficiency and competitiveness.
An example of this is WAMOS AIR, the first Spanish airline to convert one of its passenger planes into a freighter to transport up to 48 tons of medical and humanitarian material. The airline has transformed an Airbus A330-200 from a passenger aircraft for commercial flights to a cargo aircraft thanks to the invaluable collaboration of AESA to obtain the corresponding exemption. This has allowed the company to increase the capacity it can transport in the cabin, reaching up to 250 m3. In this way, the company has managed to mitigate the impact of the coronavirus and has expedited the delivery of merchandise nationally and internationally.

Aerolineas Argentinas merges with Austral
Another different step was the one taken by Aerolineas Argentinas, which joined its operations with its Austral subsidiary, to try to overcome the crisis created by the coronavirus.
The president of the flag carrier, Pablo Ceriani, thus justified the merger with Austral, a company created in 1957 and nationalized in 1980, which carries out only domestic flights. The union of both airlines, which operated independently, although they were under the same group, seeks "greater operational efficiency, will allow a more orderly growth and will generate savings of millions of dollars," added Ceriani.

The growth of business aviation
The market for both charter (Charter Jets) and private jets is having a moderate growth actually because travelers want to reduce their exposure to contact with other people.
The most representative form of growth is corporate. This type of service offers the fractional plane, with blocks of hours at a very competitive price.
CONTACT info@itaerea.com +34 902 505 501 TEACHERS TRAINING
Related Posts