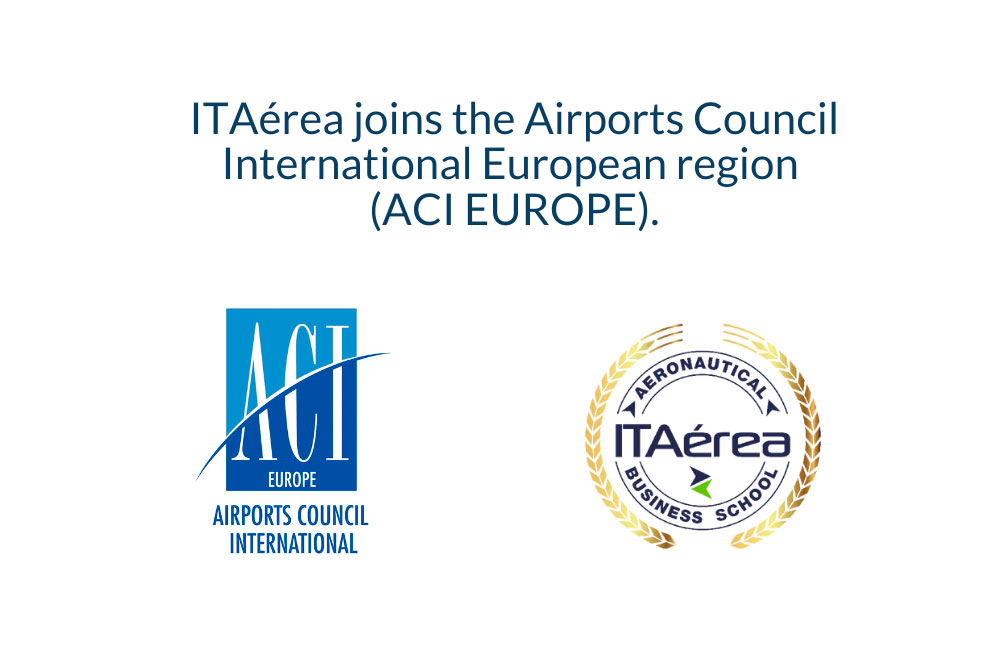 ITAérea joins the Airports Council International European region (ACI EUROPE)
News
ITAérea is proud to announce its incorporation to the Airports Council International of the European region region (ACI EUROPE) as a World Business Partner.
The values, vision and objectives shared by both institutions will lead to the achievement of projects and milestones that will undoubtedly provide inestimable value to training in the airport and aeronautical sector.
This agreement represents for ITAérea the expansion of its international implantation in 4 continents and adds to other global agreements that the School maintains with organisations such as the United Nations Institute for Training and Research (UNITAR) and the Airports Council International of the Latin American and Caribbean region.
We want to thank ACI EUROPE for the trust placed in ITAérea, which is the result of the hard work carried out by our entire team: more than 350 teachers and tutors, administration and management staff spread over 6 Spanish offices, 6 Latin Amrican regional offices and 9 international commercial representations.
ACI EUROPE (Airports Council International Europe) is the voice of Europe's airports. It is a non-profit organisation, whose prime purpose is to represent and lead the European airport industry as well as to promote professional excellence in airport management and operations.
ACI EUROPE is the only worldwide professional association of airport operators, representing over 500 airports in 55 countries. Their members facilitate over 90% of commercial air traffic in Europe. Air transport supports 13.5 million jobs, generating €886 billion in European economic activity (4.4% of GDP).
This organisation is also actively engaged in promoting climate action by the airport industry through the Airport Carbon Accreditation programme, the only institutionally-endorsed carbon management certification standard for airports.
CONTACT info@itaerea.com +34 902 505 501 TEACHERS TRAINING
Related Posts