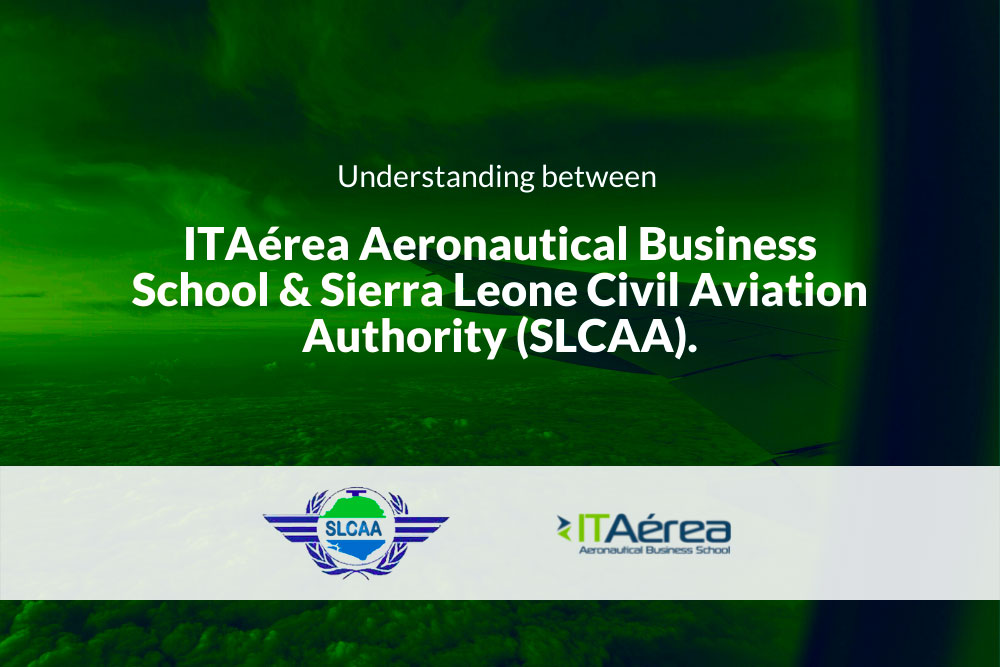 Understanding between ITAérea Aeronautical Business School & Sierra Leone Civil Aviation Authority (SLCAA)
News
ITAerea and SLCAA have recently signed a Memorandum of Understanding, which establishes the terms and conditions under which the ITAérea Aeronautical Business School may provide civil aviation training to SLCAA. For this purpose, the ITAérea Aeronautical Business School may provide aviation training and related services to assist SLCAA to the extent called for in this MOU.
This MOU covers the cooperation between ITAerea and SLCAA in the different fields of aviation training including, but not limited to, the following areas:
Aviation Instructors Training
Communications Operations Training
Air Transport Training
Airport Engineering and Operations
Flight Operations Training
Master in Air Transport Management
Master in Aeronautical Management
Aviation Management Training
Other áreas of cooperation to be agreed between the parties
From ITAerea we would like to express our gratitude to SCAA, and especially to its general director Dr. Mosses Tiffa Baio, for all the effort made in order to materialize this agreement. We hope that this agreement is the beginning of a long-lasting and successful collaboration. The first training courses will start in July and we are very excited to start as soon as possible!
CONTACT info@itaerea.com +34 902 505 501 TEACHERS TRAINING
Related Posts