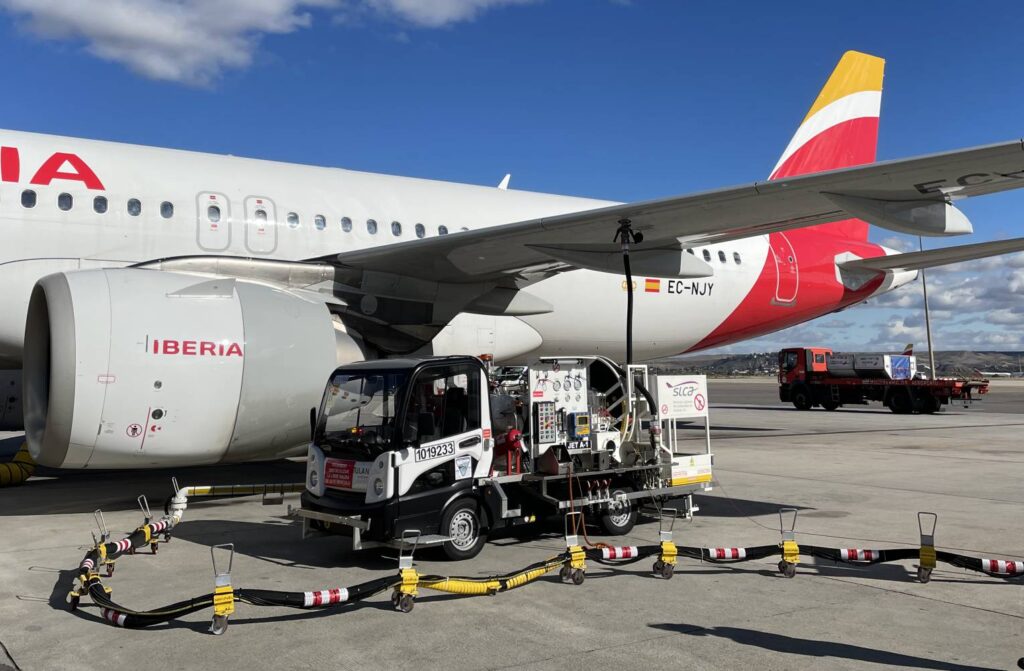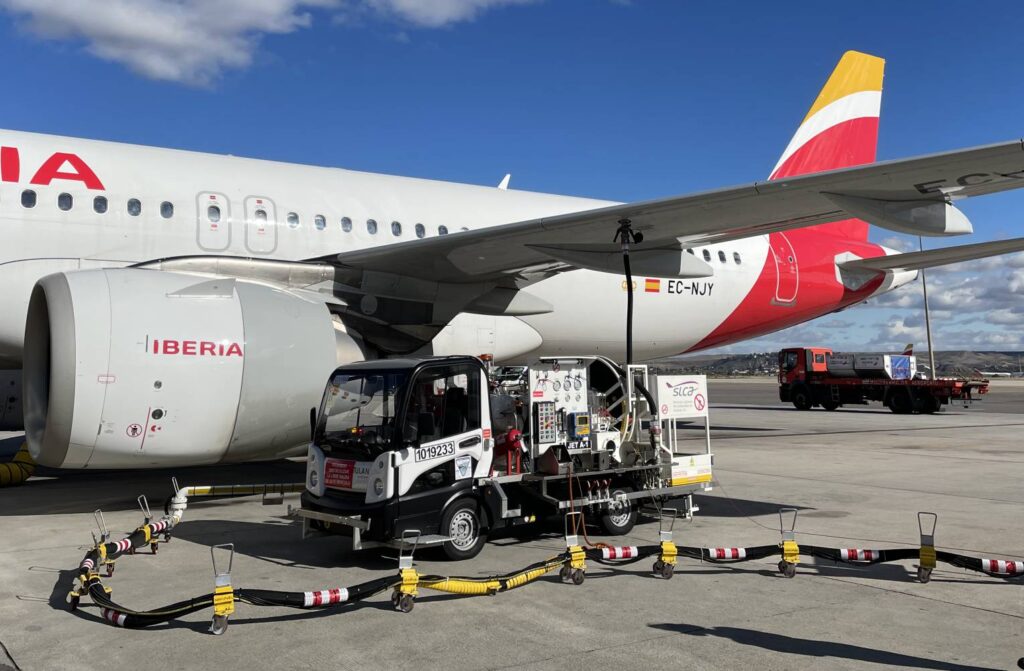 Iberia's first flight on biofuel manufactured out of waste by Repsol in Spain
News
Petronor produces 5,300 tons of 'biojet' that avoids the emission of 300 tons of CO2.
Repsol and Iberia yesterday took an initial step towards a more sustainable aviation and industry. The Madrid-Bilbao IB 426 regular flight was the first in Spain to use biofuel produced in a refinery in the country based on the recovery of waste.
The flag carrier's Airbus A320neo was powered with 1.84% biofuel in its tanks (the rest with traditional kerosene). The current regulations allow recourse up to 5%. The EC wants the aviation sector to cover 2% of its consumption with sustainable fuels by 2025, to rise to 5% in 2030 and 63% in 2050.
They are small percentages at the beginning, but they represent a total transformation of the industry and transport, both air, sea and land. Petronor, the refinery owned by Repsol, manufactured last August a batch of 5,300 tons of biojet, the new fuel, based on waste oil and fat from the agri-food company Lipsa in Barcelona.
Before arriving at the Muskiz facilities (Bizkaia), the Navarran company Oleofat carried out the treatment to adapt the waste to the processes of the Muskiz refinery. The batch of biojet will avoid the emission of 300 tons of CO2. Yesterday's flight already prevented the spill of 1.4 tons into the atmosphere, the environment where human activity produces the most negative impact.
The biofuel manufactured in Muskiz arrived by pipeline in Madrid for the subsequent refueling of the Airbus A320neo, one of the most efficient aircraft in terms of energy consumption. At the moment, the production of biojet is five times more expensive than that of traditional fuels, until it makes the leap to scale production.
This activity will represent Petronor's own transition to the green economy. Repsol has also opted for its Basque subsidiary to build a synthetic fuel factory in the Port of Bilbao, with net zero emissions from hydrogen obtained from 100% renewable generation sources. The center will have an annual capacity of more than 2,100 tons that will be able to drive cars, trucks and airplanes. Its entry into activity is scheduled for 2024.
CONTACT info@itaerea.com +34 902 505 501 TEACHERS TRAINING
Related Posts