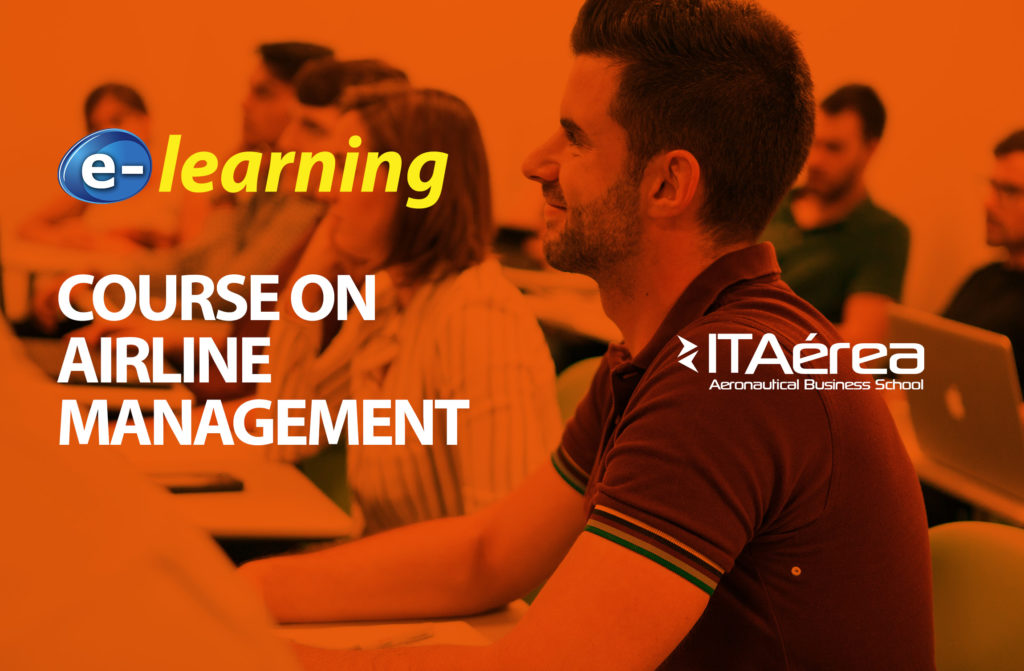 E-learning training: Course on Airline Management
News
The objective of the Course on Airline Management is to train our students to occupy managerial positions in airlines, as well as in companies associated with airports and aviation in general (commercial concessionaires, air navigation service providers, manufacturers of the aeronautical industry, construction companies, etc.), handling companies, security companies, maintenance companies, equipment supply companies, etc.
In order to be able to undertake the business management of an airline, it is essential to have specific knowledge on this sector. The teachers assigned to this course are top-level professionals with vast experience in the air transport industry. These professionals hold top management posts in companies and institutions such as: SAS Ireland, IAG Cargo, Hong Kong Express Airways, easyJet, KPMG, Ryanair, Gestair, IBERIA Airlines, etc.
In this course the students will learn, among other subjects, the commercialization and organization of airlines: production, operations, maintenance, human resources, the air transport sector, low-cost companies and competition between airports, etc.
Training is provided using the e5 methodology, which is based in the 5 basic pillars of online training: e-learning, expertise, efficiency, employability and enhancement. The teaching centre is ITAérea's Virtual Campus, where students may find all programme contents:
Multimedia presentations.
Updated and international contents.
Interactive review exercises, so the student may review the main concepts.
Regular control and monitoring by the Academic Department.
Evaluation exam.
Business Cases. Practical exercises.
Additional materials.
Everything is available 24/7.
If you wish to receive more information about the Course on Airport Management you may contact ITAérea through info@itaerea.es or through our contact form.
CONTACT info@itaerea.com +34 902 505 501 TEACHERS TRAINING
Related Posts