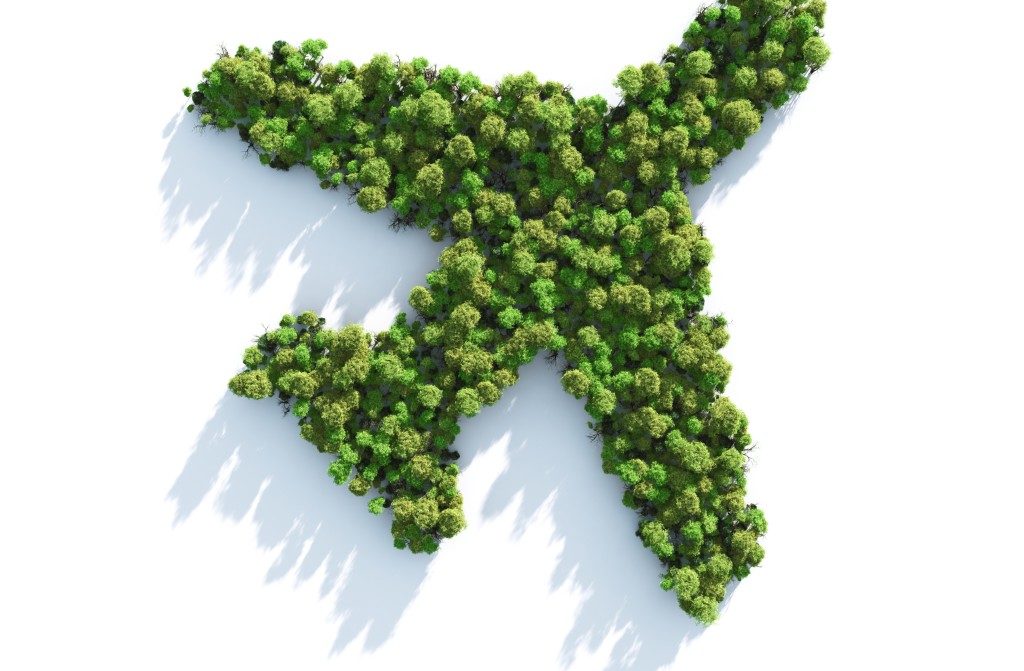 Airlines have reduced their CO2 emissions by 50% in the last 30 years
News
The commitment of the sector by means of more modern fleets and new technologies, operational and infrastructure related improvements has allowed to reduce CO2 emissions per passenger transported by 50% in the last 30 years.
Furthermore, implementing the Single European Sky would save 10% of the emissions of each flight.
Javier Gándara, vicepresident of ITAérea Aeronautical Business School and president of the Airline Association (ALA), has highlighted the efforts that the airlines have long been making to move forward in sustainability, and has stressed the importance of involving all agents in the air transport, including airlines, manufacturers, air navigation service providers and Administrations, to provide integral solutions to global problems.
Airlines support and are immersed in that transition towards a more efficient aviation model and should be recognized as part of the solution. In this line, Javier Gándara recalls that aviation represents around 2.5% of emissions of CO2 in the world1: "we have made very demanding commitments and we have invested for a long time in more modern fleets and technological solutions, we compensate our emissions and we explore the potential of electric airplanes and biofuels to reduce our carbon footprint". Proof of this commitment is that CO2 emissions by transported passengers have been reduced by more than 50% in the last 30 years2.
Beyond the operational and technological improvements that airlines can adopt, there are market-based measures that favor the reduction of CO2 emissions. Is the case of the European Union Emission Trading System (EU ETS), used by the aviation to compensate for its emissions on its intra-European flights and, through the purchase and sale of 'Emission permits', each airline is responsible for operating within the established framework.
In addition, the airlines also bet on the Compensation Plan and carbon reduction for commercial aviation (CORSIA), an international commitment that could mitigate about 2.5 billion tons of CO2 between 2021 and 20353.
As part of the medium and long-term commitment, the air sector also supports the development of sustainable fuels and the electrification of aviation with hybrid and electric airplanes. At this point, the support of the institutions is necessary to encourage their implementation. "The airlines are taking great steps to reduce our environmental impact, but we need the Administration to accompany us in this transition.
The measures to be adopted by the Government in the field of sustainability must be aceptable to the air sector. This measures should encourage and facilitate this transition, and do it progressively", said Javier Gándara.
Also, Gándara recalls that the big claim of the industry is the implementation of the Single European Sky, a proposal that has been debated for 20 years and that would reduce up to 10% CO2 emissions from each flight. Taking into account that on average each flight is 49km4 longer than the direct route as a result of space fragmentation European air, ending these inefficiencies could save about 10 million tons of additional CO2 per year5.
The vicepresident of ITAérea concluded: "the solution adopted to reduce emissions CO2 must include all the agents involved in the air sector, that is, manufacturers, Air Navigation Service Providers at national and European level, airports, etc. Any measure taken must be global and, at least, at European level. "
1 Report "CO2 emissions from commercial aviation 2018"
2 IATA, "Carbon Emissions Per Passenger Decrease More Than 50% Since 1990", 2019
3 IATA, About CORSIA
4 European Commission, https://ec.europa.eu/transport/modes/air/ses_en
5 European Commission
CONTACT info@itaerea.com +34 902 505 501 TEACHERS TRAINING
Related Posts